Complete Florida
Finish your college degree, we can help you every step of the way.
CareerSource Escarosa is partnering with Complete Florida powered by the Sunshine State. Created by the state of Florida to help you finish your college degree, land a better job, and have a brighter future.  Choose from 70+ programs – all online and designed to work with your busy schedule. Plus, we'll pair you with a personal coach to help you get started ASAP. Welcome to your (bright) future.
Complete Florida Coach – working for you every step of the way!
Not sure if your credits still count? We'll help you find out. Need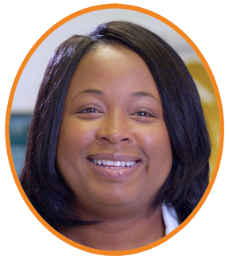 to find the right program? We got your back. Can't make sense of financial aid? We can. Don't know where to start? We do.
Meet Akilah, she's is a Complete Florida Coach who will work alongside you as your personal advocate, to help you figure out what works best for you. We have the know-how you need to finish your college degree. Let us help you move forward.
Find out what it will take to start earning your degree today. Start Now!