3 Mile Bridge Employment Opportunities
Skanska USA Civil Southeast Inc., a leading development and construction company in the United States has been contracted to replace the Pensacola Bay Bridge (3 Mile Bridge) between n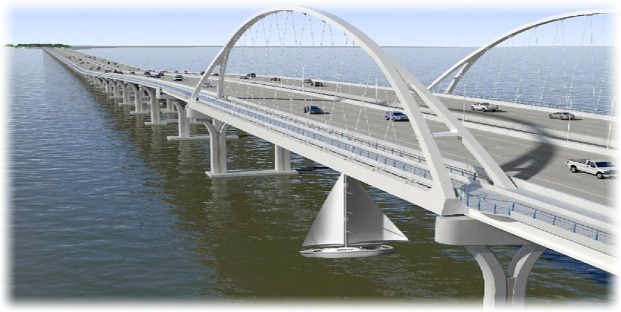 ow until the project completion scheduled for August 2020. CareerSource Escarosa has partnered with Skanska to help facilitate the bridge project by listing available employment opportunities, and by providing job seeker support for those who possess the interest and skills necessary to potentially become a vital part of this monumental bridge project and the Skanska team.      
The following Pensacola Bay Bridge (3 Mile Bridge) employment opportunities are currently available with the local operation of Skanska USA Civil Southeast Inc. To apply for any position listed, job seekers must have an account and a current resume on file in Employ Florida. For more information and to apply for any position listed below go to: www.EmployFlorida.com 
Skilled Laborer – 

Job Order #: 10500298

Pre-Cast Foreman  

Field Engineer

Office Manager

Concrete Finisher –

Job Order #: 10492048

Piledriver –

Job Order #: 10492071

Rodman/Surveyor –  

Job Order #: 10492204

Friction Crane Operator – 

Job Order #: 10500283
 According to a Skanska Press Release dated August 25, 2016 "the design-build contract is to replace the existing bridge over Pensacola Bay with two new, three-lane bridges, connecting the cities of Pensacola and Gulf Breeze. Each new bridge will have a length of just over three miles, about five kilometers. The total project length is 3.7 miles, about six kilometers, including the roadway approaches on each end of the bridge."
* Skanska is not currently accepting telephone calls regarding available positions.