Hot Jobs
CareerSource Escarosa Representatives have developed strong relationships with area businesses who are actively seeking talented individuals to fill their current openings. These openings are often referred to as our "Hot Jobs", and may only be available for a short period of time.
Throughout the year, we also host a variety of Hiring Events at our local Career Center locations (and at other off-site venues) to recruit for "Hot Jobs". Check this page regularly to view our latest "Hot Jobs" and for information on upcoming Recruiting Events/Job Fairs.
Click below to sign-up for our weekly Hot Jobs Email Notifications: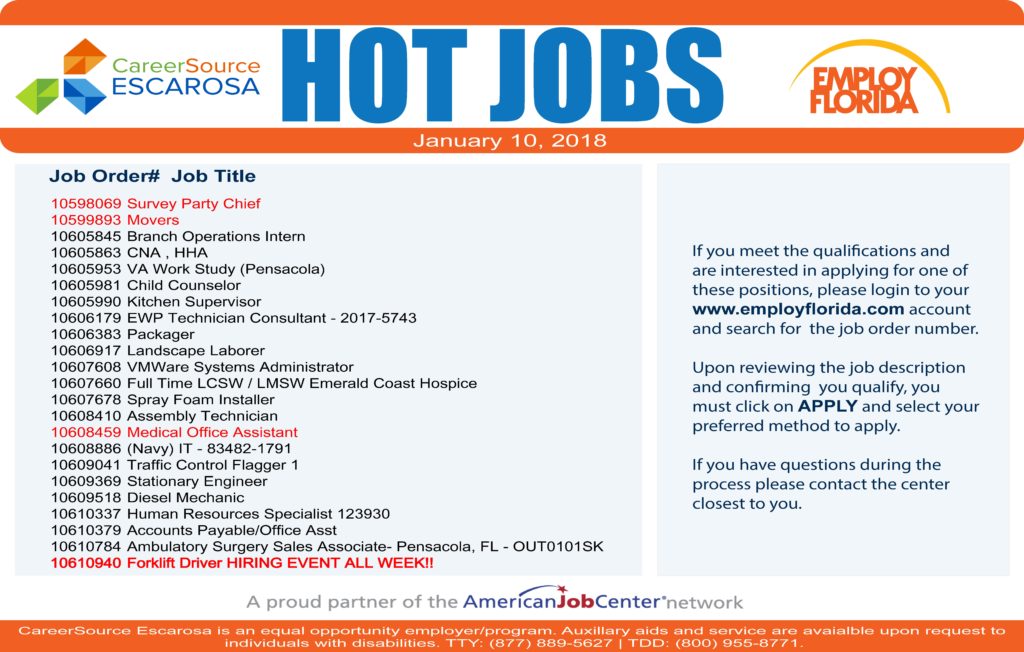 Visit EmployFlorida.com and search the corresponding Job Order number for more information on the position(s) listed above. For registration assistance or for questions regarding Employ Florida Marketplace, please call (850) 607-8700 or visit a career center location near you!